3023 rentals with apartment available on 02/10/2021
Your holiday rental with APARTMENT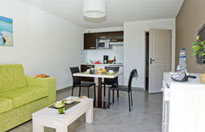 Compare rental apartments for your holidays


Find a cheap apartment by comparing available rentals from the holiday experts with our comparison service. We also display various offers and last minute promotions, and to help you find the ideal apartment, you can specify the facilities you require, such as swimming pool or washing machine on site. You've got a huge choice of apartments to choose from in France, Spain, and Italy.
You can use our website to find an apartment in the mountains for your ski holidays, an apartment rental by the sea, or perhaps a cheap apartment in the countryside;
To find the perfect apartment for your holidays, compare prices of apartments with a star ranking or according to the onsite facilities you require.