700 holiday rentals in MANDELIEU LA NAPOULE available
Compare apartments for your holiday in Mandelieu la napoule
Holiday rental MANDELIEU LA NAPOULE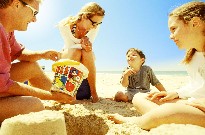 Located in the heart of the Riviera between Saint Tropez and the Italian border is Mandelieu La Napoule, a truly unique destination to spend your holidays.

Boasting seven beautiful beaches, this destination is perfect for relaxing and soaking up the warm Mediterranean climate. Proud of their history and their heritage, Mandelieu La Napoule is home to a wonderful castle, with interior walls of art, humour and stories for everyone to explore. This traditional town still hosts a range of wonderful festivals celebrating its heritage and culture throughout the whole year.

Choose between tennis, horseriding, helicopter rides, minigolf and more, Mandelieu La Napoule has so many activities to offer you and the whole family throughout your stay.

For your next holiday in the charming town of Mandelieu La Napoule, you can compare all available apartments and holiday homes on our site to ensure you find the cheapest holiday rental in Mandelieu La Napoule.