Compare 4 651 holiday rentals in Portugal and find the cheapest apartment
3 310 holiday rentals in Portugal available on 07/10/2023
Holiday rental in PORTUGAL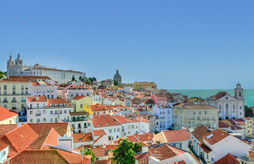 For your next holiday in Portugal, compare the best deals to find your perfect holiday rental at the cheapest price
Bordered by the Atlantic Ocean and neigbouring Spain, Portugal is a great destination for your holidays in Southern Europe, with regions that boast a magnificent array of scenery. With 850 kilometres of beaches bordering the country, Portugal is a superb destination to spend your summer holidays beside the sea. Stay in a holiday rental in Portugal and discover a unique cultural heritage, a gastronomy rich in flavour and a mild climate all year round; particularly in the most southernmost region, the Algarve.
The Algarve a Destination for Sun and Sea
In the southernmost part of Portugal is the very touristic region of the Algarve, which can be visited all year round thanks to its mild temperatures. Spend a week in a seasonal rental apartment in Portugal, where you will be amazed by the breathtaking beaches and coves, and you can stroll along the seafront and take advantage of the golf courses, spa treatments or hiking trips. Albufeira is one of the most recognised coastal resorts in the Algarve, but Lagos and Faro are also worth visiting during your holidays by the sea . If you are travelling together or want to relax with your family, a holiday home in Portugal gives you the chance to dicover and relax, whilst enjoying a mix of fresh fish and seafood.
Lisbon and its Surroundings
Along the west coastline the capital of Portugal, Lisbon, consists of several districts, which are ladened with history and offer you some superb walks. You can also take the famous tram line, to visit the city, before discovering the monuments or museums of Lisbon. Enjoy your stay in a low cost rental property in Portugal, and discover its surroundig areas; towards the coast near to Lisbon you can practise the art of surfing with well established companies, or simply take time to relax beside the beach ! You can also admire the listed site of Sintra, as well as several palaces in the region.
Porto and its Region
In the North of Portugal, lie the famous vineyards, which give name in particular, to the famous Port wine. During your holidays in Portugal in a seasonal rental property, you can visit the city of Porto and its major religious buildings, before discovering the inland region and the countryside. The Douro river crosses the North of Portugal, which borders a large section of the vineyards and offers some amazing views; if you enjoy nature then you can also discover Peneda-Gerês national park. Our comparison website, offers you a range of rental apartments and holiday homes in Portugal which are readily available from professionnels; so find your low cost break in just a few clicks and with confidence !
Our favourites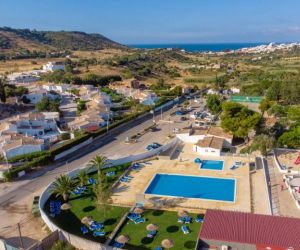 CAMPINGS PORTUGAL
Up to 28% off your stay in Portugal More details

Price per apartment and per stay


(booking fees included)
Results on the area on
07 October 2023
for
1 week
Pages : <<< 1 2 3 4 5 6 7 8 9 >>>