Available cheap holiday rentals
Cheap apartments and holidays under €150 in France, Spain or Italy
Looking for the cheapest holiday rental? Unlike other websites, we don't need to boast that we have the cheapest prices... we have their top prices too! So take a look at our range of holiday stays for less than €150 per week and you can decide who really has the best prices!
Our favourites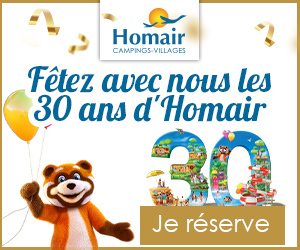 30 ANS D'HOMAIR VACANCES
Campings, hébergements, parcs aquatiques, découvrez toutes les nouveautés 2021 More details

Price per apartment and per stay


(booking fees included)

56 €
La plagne - Résidence Maeva Saint Jacques Plagne BellecôteYour staying in Résidence Maeva Saint Jacques Plagne Bellecôte in La plagne on your holiday this year? Compare the different offers...
143 €
Calabre - Camping Thurium Corigliano CalabroYou've decided to stay in Camping Thurium Corigliano Calabro in Calabre? Before you book your holiday, make sure you find the lowest...
Price per apartment and per week from