155 holiday rentals in SOUSTONS - PORT D'ALBRET available
Compare apartments for your holiday in Soustons - port d'albret
Holiday rental SOUSTONS - PORT D'ALBRET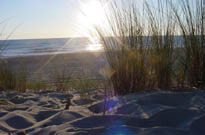 Located in the southern coast of Les Landes, Port d'Albert/Soustons in one of the nicest places to enjoy your next holidays.

Take trips to the beach and relax and enjoy the warm climate, enjoy water sports and activities on the beach, explore the nature and take the popular hiking and biking trails through the dense pine forests or stroll down the riverside.

Enjoy this peaceful destination on your next holidays. With our unique comparison site you can find and compare all availabilities on apartments and holiday rentals to ensure that you find a holiday rental in Soustons and Port d'Albret for the best price possible.