2 071 holiday rentals in MESSANGES available
Compare apartments for your holiday in Messanges
Holiday rental MESSANGES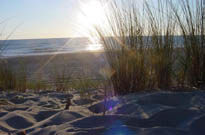 Messanges is situated in the Landes department (Aquitaine region) in the south-west of France, a perfect destination to spend your holidays.

Messanges combines nature, sea and forest. Messanges offers a 5km stretch of beach where you can relax and soak up the warm climate or practice water sports. Take a bike ride or the popular hiking trails within the 3400 hectares of dense forest and discover the preserved nature, wildlife and summer scents.

To enjoy a unique holiday in Messanges, compare apartments and holiday homes here to ensure you find the cheapest holiday rentals in Messanges.