1 072 holiday rentals in LIT ET MIXE available
Compare apartments for your holiday in Lit et mixe
Holiday rental LIT ET MIXE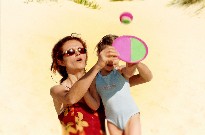 Lit et Mixe is located in the heart of the Landes forest and is an ideal destination to spend your next holidays.

Just 7 kilometres from one of the most beautiful beaches on the coast, you can relax and soak up the sun on the golden sand or you can experience the wide range of watersports and beach activities Lit et Mixe has to offer. Explore the back country on popular hiking and biking trails and truly discover the beauty of preserved environments.

To explore this beautiful destination, use our unique comparison site to search all availabilities on apartments and holiday homes to ensure you find the cheapest holiday rental in Lit et Mixe.