747 rentals with beside the sea available on 03/06/2023
Your holiday rental with BESIDE THE SEA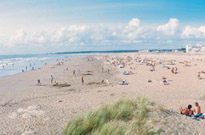 Compare holiday rentals beside the sea

For your next holiday in France, Italy or Spain, would you like to go to the seaside and find a holiday rental beside the sea? Would you like to make the most of your beach holiday instead of wasting your time trying to find car parks or walking for miles to find the nearest sunny beaches?

Here, our unique holiday rental comparison service makes it possible for you to search through availability of accomodation located beside the sea and compare destinations, prices, facilities and much more.

Compare here and find your perfect "feet in water" holiday rental.