225 holiday rentals in VILLEFRANCHE SUR MER available
Compare apartments for your holiday in Villefranche sur mer
Holiday rental VILLEFRANCHE SUR MER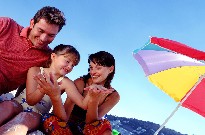 A few minutes from Nice, the charming town of Villefranche sur Mer is the perfect location for a holiday in the sun. Nestled in one of the most beautiful bays in the Riviera, the region has a warm climate from April to October. Villefranche sur Mer is one of the Riviera's main tourist ports, but it has managed to keep its charm and picturesque views. The town's pink and white houses dotted along the harbour give the town real charm and an authentic Mediterranean feel. Where better than Villefranche sur Mer to try some of the region's delicious fresh fish and seafood dishes, straight from the Mediterranean.

Visit the Citadel which dates back from 1557, now housing the town hall, three museums and an open theatre, perfect for summer evenings. Or to relax, head to the main beach of Villefranche sur Mer at Plage des Marinières to enjoy the golden sand and clear warm waters.

If you are searching for a holiday rental in Villefranche Sur Mer, use our search engine to find the best deals. Compare holiday rentals in Villefranche Sur Mer in order to find the best deals for your next holiday on the French Riviera.