70 holiday rentals in LE VERDON SUR MER available
Compare apartments for your holiday in Le verdon sur mer
Holiday rental LE VERDON SUR MER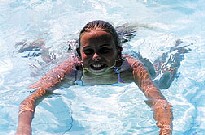 Le Verdon sur Mer is located at the extreme tip of the Médoc, just 100km from Bordeaux, a perfect destination to spend your next holidays.

Le Verdon sur Mer boasts two golden beaches, perfect for those who want to relax and soak up the warm weather or for those water sport enthusiasts.

Take a hike or a bike ride through the dense forests and discover the nature or abandon the mainland and take a boat trip to Royon or visit the Corduoun, one of the most beautiful lighthouses in the world.

Visit one of the beauitiful ports in which this town has to offer, home to many pleasure boats, ferries and commercial fishermen, during the daytime these harbours are home to daily market fishermen and greatly appreciated by all seafood lovers.

Come and explore the beautiful seaside resort of Le Verdon Sue Mer. With our unique comparison site you can find and compare all availabilities on apartments and holiday rentals to ensure that you find a holiday rental in Le Verdon Sur Mer for the best price possible.