884 holiday rentals in RéGION DE LISBONNE available
Compare apartments for your holiday in Région de lisbonne
Holiday rental in The Region of Lisbon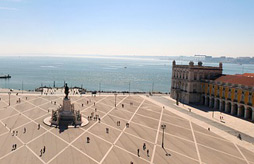 On the West coast, facing the Atlantic Ocean, Lisbon and its surrounding areas offer you many places to explore, as well as cultural outings and outstanding beaches for swimming. A week in a holiday rental in Lisbon may not be long enough to visit the capital of Portugal, which combines all the ingredients for a succesful holiday; whether you like festive outings or peaceful walks.
The must see landmarks of Lisbon
Unusual, full of charm and bursting with history, the capital of Portugal offers you a superb week of discovery in a city situated on top of the seven hills. During your stay in a rental apartment in Lisbon, you will notice that some of the roads are very steep ! Rest assured you can take one of the many funiculars or even board the famous tramline 28, in order to reach the tourist attractions of the historical quarter, of Lisbon. Do not miss the chance to visit the famous quarter of Alfama, before admiring the cathedral and monastry of Sao Vicente de Fora; must sees during your holiday in Lisbon.
Lisbon and its Surrounding Areas
If you are spending a week or more in a rental property in Lisbon, why not orientate your visits towards the cities museums : dive into the history at the Marine museum of Lisbon, discover the museum of Ancient Art or expand your knowledge about fado at the historical museum dedicated to the Portuguese music. The city has a number of places and historical monuments to dicover; but the surrounding areas are also worth a visit, with the magnificent palace of Sintra another touristic attraction not to be missed during your stay in Lisbon. Ultimatley if you wish to relax by the beach, a number of coastal resorts such as Cascais are accessible by train or by simply following the coastline. Enjoy a beautiful break beside the sea, by reserving a holiday rental in Lisbon.
Where to stay in Lisbon
Find your accommodation in Lisbon on our comparison website and travel on holiday without any worries; with offers available from professional organisations. By reserving a low cost holiday apartment in Lisbon, you can enjoy holidays all year round in this lively and exciting destination. Spend a week in a seasonal rental apartment in Lisbon, and immerse yourself in the city, before sitting down to taste the Portuguese specialities such as the pastel of Belem in one of the many restaurants.
Our favourites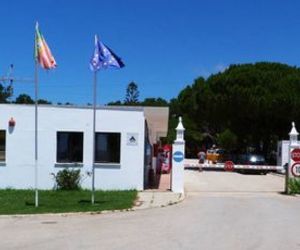 CAMPING SAGRES
Camping 3* in the south of the Algarve from 743 euros/week for 4 pers in August More details

Price per apartment and per week


(booking fees included) from
Your search of best prices for one week :
417 €

426 €

1122 €