1 049 holiday rentals in LE CENTRE DU PORTUGAL available
Compare apartments for your holiday in Le centre du portugal
Holiday rental in The Centre of Portugal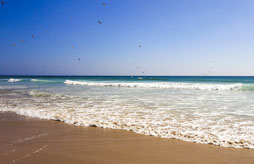 By staying in a holiday rental in the centre of Portugal, you can discover the seashore and beaches that line both fishing villages and seaside resorts; which are well known for their water sports such as surfing. Between Alentejo and the region of Porto, discover contrasting landscapes which consist of beautiful beaches on the coast, while the mountains unveil themselves in the hinterland.
The coastline and Coimbra
The centre of Portugal is home to the oldest university of Portugal, founded in 1290 and is located in the city of Coimbra. The city also offers exciting strolls along the UNESCO world heritage sites. During your stay in the centre of Portugal you will dicover architectural treasures including the church of Santa Cruz, the Royal Palace of Alcáçova or you can also follow in the footsteps of the Roman ruins of Coimbra. If not enjoy a day of sightseeing where you can relax along one of the central beaches of Portugal.
Rent a seasonal property among some of the most well established coastal resorts, with Figueira da Foz very popular for surfing; as well as offering a wide variety of activites and water sports. To take advantage of the surfing hotspots you can also book your holiday rental in the Centre of Portugal, with seaside resorts such as Peniche, Nazaré or Leiria, the most favored.
For more peace and quiet you can choose the beach of Mira in the North, or spend a day near Aviero. You will also be able to discover the unique landscapes of the Ria of Aviero, as well as a visit to the lagoon in a boat known as the moliceiro decorated with traditional patterns. This is a nice and relaxing experience to enjoy during your week in a low cost rental apartment in the Centre of Portugal. The nature reserve of the dunes de São Jacinto, which borders the lagoon and the art nouveau style houses, is what provides this place with its unique charm.
The mountain and the nature reserves
In the inland region you can find many nature reserves, where you can enjoy hiking or mountain biking. In the heart of its shear natural preserved landscapes you can also practise different activites including canoeing and mountaineering. During your holiday in a rental property in the centre of Portugal, discover the magnificent nature reserve of Serra da Estrela, where you can admire breathtaking views from the mountain paths, before exploring the scenery of the lakes down below.
Compare rental offers from professional websites, to receive the best price for your next holiday to Portugal. To book your holiday rental in the Centre of Portugal or to rent a holiday home beside the sea, compare the available offers for a low cost and hassle-free stay.
Our favourites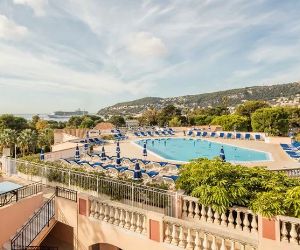 VACANCES ETE
Jusqu'à - 20% sur votre séjour cet été More details

Price per apartment and per week


(booking fees included) from
Your search of best prices for one week :
312 €

340 €

451 €

585 €

1134 €