1 612 holiday rentals in PORTO ET LE NORD available
Compare apartments for your holiday in Porto et le nord
Holiday rental in Porto and the North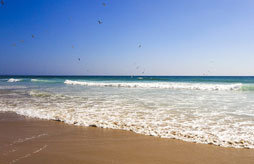 Bordered by the Atlantic Ocean and Spain, Porto and the North of Portugal form a region where the scenery transforms, as one ventures into the hinterland. Reserve your holiday rental in Porto or in Northern Portugal, you will be amazed by this region which consists of large vineyards, mountains, preserved parks and a long coastline lined with beaches.
Porto and its surroundings
With its rich heritage, the Northern capital offers you a unique holiday, full of discoveries ! From your rental apartment in Porto, you can visit the city's historical centre and its most famous monuments, including the cathedral and church of Sao Francisco, before immersing yourself in the high street and savouring the local gastronomy. Take the opportunity to taste a bottle of the famous Porto wine !
As well as visits to Porto, you can also enjoy a week stay in a holiday rental, to visit the vineyards which border the Douro, or book a beautiful river tour during your summer holidays. If you are planning a holiday in the North of Portugal, you can also take a trip to the traditional villages. Inland you can visit Braga, home to the oldest cathedral in Portugal and founded 2000 years ago. Also worth a visit is the very touristic city of Guimarães, the bithplace of the first king of Portugal.
Holidays beside the sea in Northern Portugal
Northern Portugal is bordered by the Atlantic Ocean, and therefore offers great seaside holidays for all keen surfers, with Espinho amongst one of the best known sites; with of course others also worth visiting. For your family holidays take advantage of a holiday rental in the North of Portugal and spend a day beside the sea, or enjoy cooking fresh quality seafood ! You will of course have the chance to taste traditional portugeuse dishes in many of the restaurants too.
In the North of Porto, you can enjoy the nature reserve of Esposende, situated on the North coast. The coastline boasts beautiful sandy beaches, where you can swim along the coast of Esposende or even along Apulia, which are amongst some of the most famous seaside resorts. Not far from the Cavado river mouth, you can enjoy sports including canoeing or kayaking, as well discovering the beautiful scenery. The North coast is also made up of differing landscapes of pine forests, estuaries and sand dunes; take an adventure and come and admire nature in all its glory during your holidays in a summer rental.
Our favourites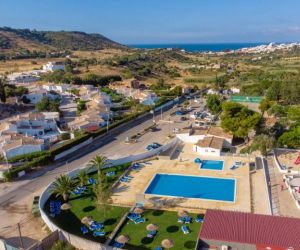 CAMPINGS PORTUGAL
Until 330 euros to your stay in Portugal More details

Price per apartment and per week


(booking fees included) from
Your search of best prices for one week :
315 €

406 €