246 rentals with thalassotherapy available on 03/06/2023
Your holiday rental with THALASSOTHERAPY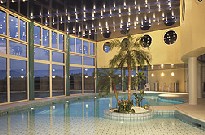 Compare holiday rentals in thalasso and spa resorts



Forget your daily strains, have a break in a health spa and enjoy the invigorating and regenerating benefits of the ocean and spa centers to recover your dynamism and vitality. Do you have backache or leg problems? Want to take care of your body? Or do you simply just need to unwind? If so, this stay at a health spa will undoubtedly offer the best relaxation.

With just one click you can view all availability for your chosen departure date, enabling you to select a price and facilities that are perfect for you.

Compare here to find holiday rentals in a wide choice of spa destinations.