146 rentals with holiday cottage available on 22/07/2023
Your holiday rental with HOLIDAY COTTAGE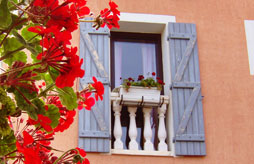 Compare offers of holiday cottage

For your next holiday with family or friends, would you like to rent a holiday cottage that caters to all your needs? If you fancy a countryside getaway, a family trip or to discover the exciting cultures of France, Italy or Spain, you can do just that by simply using our site to compare available holiday offers on holiday cottages.

With a pool, close to shops or even if you have a small budget, our unique comparison site allows you to enter your choice of destination and desired criteria enabling you to choose a holiday cottage at the best price.