3 180 holiday rentals in TALMONT SAINT HILAIRE available
Compare apartments for your holiday in Talmont saint hilaire
Holiday rental TALMONT SAINT HILAIRE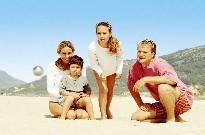 The town of Talmont Saint Hilaire is linked to Richard the Lionheart and you can discover more about the rich history and heritage of this exciting destination on the North Atlantic coast. Visit the Chateau de Talmont and other beautiful castles in and around the town.

Enjoy the variety of landscapes in this welcoming and friendly destination. With its pleasant weather, any season is a great time to visit Talmont Saint Hilaire and thanks to the rich and cultural history, every street will have a tale to tell on a visit to Talmont Saint Hilaire.

Discover and enjoy Talmont Saint Hilaire. Use our search engine to find the best deals and compare the offers in order to find your perfect holiday rental or apartment in Talmont Saint Hilaire and the best deals in the North Atlantic Region.