572 rentals with golf available on 02/10/2021
Your holiday rental with GOLF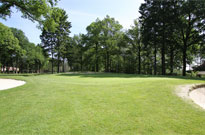 Compare holiday rentals

If you would like to combine your passion for golf and a holiday, if you dream of swinging on splendid French fairways, if you wish to putt on a fabulous green… do not waste another minute searching! Discover the most beautiful golf courses in France. Here you can compare holiday rentals and choose from a wide choice of destinations for your perfect golfing.

With just one click you can access all the availabilities depending on your departure date, enabling you to select ideal prices, facilities and destinations.

For your perfect golfing holiday, start comparing here!