277 holiday rentals in ALENTEJO available
Compare apartments for your holiday in Alentejo
Holiday rental ALENTEJO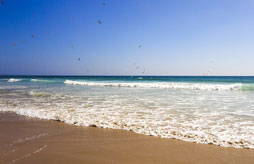 Between the centre of Portugal and the Algarve, spend a week renting in Alentejo and dicover an amazing region, where dolmens were built in the megalithic era, aqueducts and temples from the Roman period or even other monuments that have travelled through the centuries. During your stay in a holiday rental in Alentejo, enjoy the coastline and its beaches; which welcome you with relaxing days beside the sea, swimming or surfing. The inland region consists of fields, cork oak forests, as well as large extended olive groves and agricultural areas.
A day beside the beach in Alentejo
If you wish to spend your holidays beside the sea in Alentejo, the coast offers you some beautiful destinations. The estuary of Sado is home too some superb landscapes, and do not be suprised if you see rice fields or vineyards ! You will be amazed by the beauty of this nature reserve, with the possibility to take a ride in a traditional boat and gaze out among the dolphins. To discover the surrounding areas at your own pace, you can choose to stay in a rental appartment near Setubal and explore the fabulous natural park of Serra of Arrabida.
Further south, the coast offers you beaches and activites beside the sea or you can also visit the peninsula of Troia which has retained its traditionnel heritage, dating back to the Roman era. All along the coastline, up to the city of Sines you can discover Santo André or Melides, where you can practise water sports or relax beside the beach. It is also a great opportunity to savour freshly caught fish and enjoy a beautiful family holiday in Alentejo ! Staying in the south, you can admire the natural park of the Vicentine coast, suitable for walks and swimming.
Alentejo and the major historical sights
In the inland region you can alternate between rural tourism, cultural visits or time for relaxation. Among the hidden gems of portugal, do not miss the chance to visit the city of Evora, classed as a UNESCO world heritage site. The ancient Roman temple, its charming little streets and its monuments attract many visitors who wish to indulge themselves in Portugal's history. Further north the stunning Medieval city of Santarem, offers you a breathtaking view of the prairie.
For a peaceful start to your stay; our holiday comparator, offers you a range of accommodation in Alentejo, which are readily available from professionals. Find your summer rental or your holiday home in Alentejo, by comparing various breaks and receive the best possible price for a week or longer.
Our favourites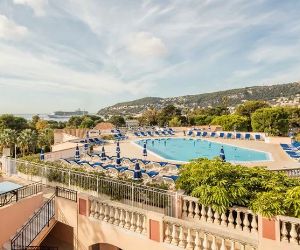 VACANCES ETE
Jusqu'à - 20% sur votre séjour cet été More details

Price per apartment and per week


(booking fees included) from
Your search of best prices for one week :