400 holiday rentals in CAGNES SUR MER available
Compare apartments for your holiday in Cagnes sur mer
Holiday rental CAGNES SUR MER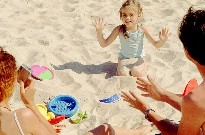 Nestled in the heart of the French Riviera, the authentic village of Cagnes sur Mer is the perfect place to enjoy your holiday. Soak up sun as you relax on golden beaches, stroll around the busy fishing ports or visit the colourful markets.

Immerse yourself in the culture, feel the rhythm of the festivals, see theatre productions and exhibitions and don't miss out on the exquisite regional delicacies served up in local restaurants and cafes. Find many cultural and beach activities in Cagnes sur Mer including scuba diving, water skiing, sailing classes etc, there is something for everyone!

If you want to find a holiday rental in this stunning town, you can compare apartments, villas and holiday homes here to ensure you find a holiday rental in Cagnes Sur Mer for the best price!