110 holiday rentals in LA CROIX VALMER available
Compare apartments for your holiday in La croix valmer
Holiday rental LA CROIX VALMER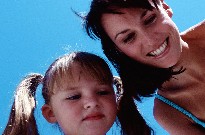 Just 12 kilometres from Saint Tropez, one can discover the town of La Croix Valmer, which has kept its charm and traditions despite its many visitors. La Croix Valmer is famous for its fine sand beaches and the beautiful clear waters and is a great destination for enjoying the coastline and the warm Mediterranean climate. If you head to the centre of the village, you will find the main square is dominated by a beautiful 14th century clock tower.

The region is home to 220 hectares of natural parks, with plenty of routes and trails through the forests and coastline to be explored. Head towards the beach of Gigaro au Cap Lardier for spectacular, scenic views. La Croix Valmer offers cycle route tours, golf courses, water sports and horse riding.

If you are searching for a holiday rental in La Croix Valmer, use our search engine to find the best deals. Compare holiday rentals in La Croix Valmer in order to find the best deals for your next holiday on the French Riviera.