5 614 holiday rentals in GRIMAUD available
Compare apartments for your holiday in Grimaud
Holiday rental GRIMAUD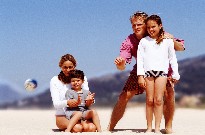 Be charmed by the village of Grimaud, with its medieval roots, this town made up of winding cobbled streets, churches and castle ruins.
The village, perched on a hill, overlooks the seaside and the famous Port Grimaud, designed by the famous architect Francois Spoerr and described as "little Venice", this port attracts thousands of tourists every year.

If this simply isn't enough, Grimaud offers a varied range of recreational and leisure activities for example windsurfing, jet skiing, scuba diving, golfing, biking, archery, there is something to offer everyone (on or off land) and is perfect for the whole family.

If you are searching for a holiday rental in Grimaud, use our unique comparison site to search and compare all availabilities for apartments and villas in Grimaud and be sure to find the cheapest holiday rental for your next holiday in the Riviera.