1 339 holiday rentals in HYèRES available
Compare apartments for your holiday in Hyères
Holiday rental HYèRES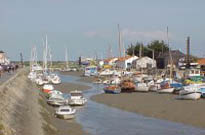 As the capital of Provence, Hyères is a charming town boasting individuality and character.
This unique seaside town offers a rich 40 kilometres of coastline, so if you are a watersports enthusiast or like to relax and soak up the Mediterranean sun, then this is the destination for you.

Enriched with culture and historical heritage, Hyères has a maze of intertwining old streets on the hillside, meriting hours of long strolls and time for exploring. Visit the Place Massillon, a large open square with the 12th-century Tower of Saint-Blaise and several good terrace cafè-restaurants.
Be sure to visit Park St Bernard to enjoy its colourful flowers, lush gardens and breathtaking views.

To discover Hyères, use our unique comparison site to view and compare all apartments and holiday homes to ensure you find the cheapest holiday rental in Hyères.