1911 rentals with next to the slopes available on 08/08/2020
Your holiday rental with NEXT TO THE SLOPES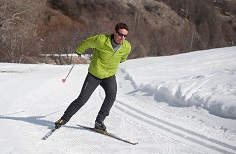 Compare holiday rentals beside the slopes

For your next ski holidays in France, would you like to find a holiday rental beside the slopes? Do you want to make the most of your winter holiday and be within walking distance of the ski lifts? If you have children or a lot of equipment, make it easy for yourself! Here, you can compare holiday rentals and find residences located right beside the ski slopes.

Our unique service enables you to search through all availability in France in order for you to find the best price and the holiday most adapted to your needs.

To find your perfect rental beside the slopes, start comparing on our site.