1084 rentals with indoor pool available on 03/06/2023
Your holiday rental with INDOOR POOL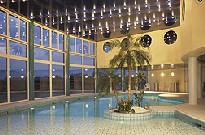 Compare Holiday rentals with an Indoor Pool

In the mountains or a seaside resort, some residences offer an indoor pool open all year round! Would you like to relax by the pool after skiing or a long walk in the countryside? Would you prefer a holiday residence with an indoor pool so you can swim a few lengths each day?

With our comparison service, you can compare rentals with indoor pools. With just one click you can access all availability according to your departure date, allowing you to select the price and facilities that are perfect for you.

To easily find your ideal holiday with an indoor pool, start comparing now on our site.