7 holiday rentals in PUGET SUR ARGENS available
Compare apartments for your holiday in Puget sur argens
Holiday rental PUGET SUR ARGENS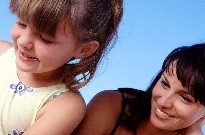 To the northeast of Fréjus and Saint Raphael, one will find the small town of Puget sur Argens full of charming narrow alleys and beautiful fountains. Away from the bustling coastline of the Riviera, escape and enjoy the serenity and tranquility. The destination of Puget sur Argens is ideal for those who enjoy exploring the great outdoors, full of walking trails to discover more of the region and its beautiful landscapes.

The belfry where the ancient town walls stand, dates back to the 18th century. Visit the small gothic church of Saint Jacques le Majeur and the Romanesque Chapel of St Philomène to experience some of the history and heritage of Puget sur Argens.

If you are searching for a holiday rental in Puget sur Argens, use our search engine to find the best deals. Compare holiday rentals in Puget sur Argens in order to find the best deals for your next holiday on the French Riviera.