1850 rentals with high altitude ski holidays available on 05/12/2020
Your holiday rental with HIGH ALTITUDE SKI HOLIDAYS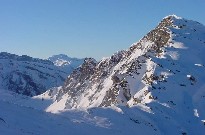 Compare holiday rentals in high ski resorts

Here, you can find a wide range of ski resorts which for your ideal winter holiday. Are you looking for guaranteed snow coverage for your winter holidays? In high altitude ski resorts of at least 1600 metres, you are sure to find excellent snow conditions.


Our unique search engine enables you to search availability for all high altitude ski resorts, allowing you to compare destinations, prices and facilities guaranteeing the perfect high ski holiday.