1129 rentals with family ski resort available on 03/06/2023
Your holiday rental with FAMILY SKI RESORT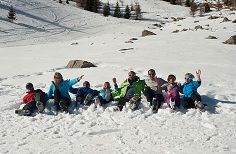 Compare ski holiday rentals for family holidays With a wide range of ski resorts, here you can find a perfect family holiday, adapted to your every need. If you are looking for a friendly resort, situated under 1600m altitude, or a resort that offers a wide range of activities for the children (Ice rinks, nurseries, pools, clubs and more). Whatever your ideal holiday is, look no further!
Our unique search engine enables you to search through all availability for you and your family in France, Italy and Spain, ensuring that you can find the best price and the ideal family holiday for you and the children.
To find your perfect family holiday, start comparing now on our site.