114 holiday rentals in LOMBARDIE available
Compare apartments for your holiday in Lombardie
Holiday rental LOMBARDIE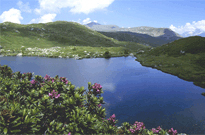 The beautiful and picturesque region of Lombardy is situated in the North of Italy and between Piedmont and Venice. With Lake Como and Lake Garda, Lombardy is the perfect holiday destination for a relaxing time spent with family and friends or to admire the picturesque settings, fine wine and celebrated cuisine.

Head to Milan, the capital of Lombrady, to find culture, fashion and interesting monuments. One can visit the Santa Maria delle Grazie, decorated with Leonardo de Vinci paintings and also a UNESCO World Heritage Site.

Come and discover Lombardy and find the cheapest apartment by comparing the offers. For the best deals on holiday rentals and apartments in Lombardy and Italy, use our unique comparison site to find the best offers on your next holiday in Lombardy.
Our favourites
LOMBARDIE
Beside the sea 619 €/week on rental for 2 personss on 08/10/22 More details

Price per apartment and per week


(booking fees included) from
Your search of best prices for one week :
302 €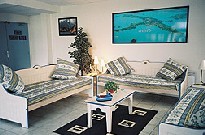 321 €

731 €