531 holiday rentals in GHISONACCIA available
Compare apartments for your holiday in Ghisonaccia
Holiday rental GHISONACCIA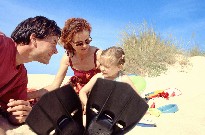 Discover Ghisonaccia. Located in the South of Costa Serena, 60 km in the North of Porto Vecchio, Ghisonaccia is home to beautiful virgin beaches dominated by high mountains.
This authentic village offers you many opportunities to discover and submerge in Corsican culture, with local markets, seafood tasting, forest walks etc. It also offers a diverse range of activities to suit all ages and tastes for example, cycling, mountain biking, water sports etc.

If you a looking for a more relaxing holiday, Ghisonaccia is home to the most beautiful beaches where you can truly soak up the warm Mediterranean climate. Or why not take a stroll through the village and discover the amazing landscapes and scenery.

Find all types of accommodation in Ghisonaccia; whether you want a camping holiday or a relaxing stay in a hotel, here you can compare all types of holiday rentals in Ghisonaccia to ensure you find the holiday rental for the best price!