77 holiday rentals in ROCHEFORT available
Compare apartments for your holiday in Rochefort
Holiday rental ROCHEFORT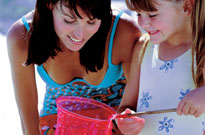 Discover the town of Rochefort, noted as a town of Art and History and located in the heart of the Charente Maritime district. Rochefort enjoys a distinctive climate, similar to that in the south of France and the Riviera, much warmer than some of the surroundings destinations.

Situated near to the Charente River, Rochefort enjoys the perfect location for yachting and sailing so why not take the opportunity to try sailing or other water sports. Visit the National Marine Museum, one of Rochefort's main naval museums.

Visit the vibrant destination of Rochefort and find the cheapest holiday rental in the North Atlantic by using our search engine to find the best deals. Compare the offers in order to find your perfect holiday rental in Rochefort and the best deals in the North Atlantic Region.