396 holiday rentals in LUNEL available
Compare apartments for your holiday in Lunel
Holiday rental LUNEL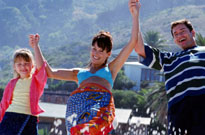 If you are seeking culture on your next holiday in the Languedoc region, Lunel is the perfect destination for you. With its rich and cultural heritage, there are endless things to explore including the archeological site at Villetelle.

Some of the region's best wines can be found in the town's vineyards including the local specialty of Muscat de Lunel. There are a number of sandy beaches just minutes away from the town centre, perfect for enjoying the pleasant Mediterranean climate. During the summer months, the town becomes a hive for local traditions, festivals and even bullfights.

If you are searching for a holiday rental in Lunel, use our search engine to find the best deals. Compare the offers in order to find your perfect holiday rental in Lunel and the best deals in Languedoc Roussillon.