554 holiday rentals nearby La grave / la meije available on 09/07/2022
554 holiday rentals in La grave / la meije available on 09/07/2022
Holiday rental LA GRAVE / LA MEIJE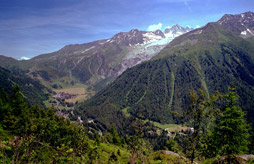 La Grave La Meije is without doubt one of the most beautiful mountains of the French Alps. Majestic, its peak of almost four thousand meters high overlooks the surrounding peaks and the high valley of Romanche where two charming villages are nestled, La Grave and Villar d'Arène. A sumptuous landscape for ski holidays, which attracts many holiday makers and mountaineers. Paradise of Free Ride, extraordinary landscapes, La Grave is a small authentic village where you will spend wonderful ski holidays.

With some of the best ski slopes in the world, experience the diverse range of winter sports La Grave / La Meije has to offer.

Choose to stay in La Grave / La Meije, enriched with natural heritage and beauty. Compare here to search all availabilities on apartments and holiday homes to ensure you find the best deals for a holiday rental in La Grave / La Meije.