108 holiday rentals in CHABANON SELONNET available
Compare apartments for your holiday in Chabanon selonnet
Holiday rental CHABANON SELONNET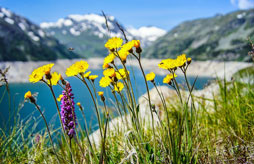 For a holiday destination that offers picturesque landscapes, beautiful alpine scenery and a wealth of outdoor and leisure activities, look no further than Chabanon Selonnet. With some of the best ski slopes in the world and towns full of charm, come and visit the Southern Alps for your next holiday in France.

For lovers of the great outdoors, there are endless sights and places of natural beauty to be discovered in Chabanon Selonnet. Take advantage of the stunning views and the breathtaking scenery with mountain biking, hiking, long walks, mountaineering, skiing, snowboarding and more. Fall for the charm and welcoming atmosphere in Chabanon Selonnet and leave with unforgettable holiday memories.

Come and discover Chabanon Selonnet and find the cheapest apartment by comparing the offers. For the best deals on holiday rentals and apartments in Chabanon Selonnet and the Southern Alps, use our unique comparison site to find the best offers on your next holiday in Chabanon Selonnet.