48 holiday rentals in CARNAC available
Compare apartments for your holiday in Carnac
Holiday rental CARNAC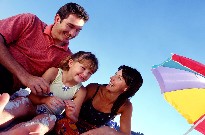 The pretty seaside resort of Carnac has kept its charm and traditions despite its increasing numbers of visitors. With its rich and colourful history, arts, culture and breathtaking scenery, Carnac is the ideal place to spend your next holiday in Brittany.

The clean and safe beaches in Carnac are well appreciated and being sheltered by the island of Quiberon, the town enjoys the ideal micro climate with a mild and warm weather throughout the majority of the year.

If you want to spend the perfect holiday in Carnac, compare the offers and find the cheapest holiday rental or apartment in Carnac. For the best deals on holiday rentals and apartments in Carnac and Brittany, use our unique comparison site to find the best offers on your next holiday in Carnac.