Village Pierre et Vacances Cap Esterel (Agay)
Village Pierre et Vacances Cap Esterel : compare available apartments and find the cheapest!
Good reasons to go there on holiday
Pets accepted

Apartment

Swimming pool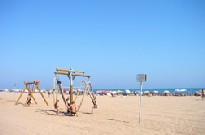 Adresse
Village Pierre et Vacances Cap Esterel
Cap Esterel
Village Pierre et Vacances Cap Esterel
During your holiday in Agay, you should definitely stay in the holiday cottages which offer friendly an calm atmosphere. If you're staying in Agay for the holidays, the entertainment at the kids club will keep your kids busy and hence you will be able to enjoy more quality time. For fun-filled holidays, have some rest around the swimming pool of your holiday residence in Agay. To share the pleasures of water in the family, an aquatic area with slide will make the pleasure of your kids during yours holiday in selected residences in Agay. Cats, dogs or other pets are accepted on your holiday place in Agay. By booking the luxurious residences in Agay, enjoy top quality services during your stay. Enjoy golf holidays in Agay as you stay in this residence located close to the golf course. The residence situated in Agay has a parking where you can park your car for the duration of your stay. A Wi-Fi area allows vacationers to access the Internet during their stay in selected residences in Agay. In the residence in Agay you can perfect your backhand on the tennis court which will be at your disposal during your holidays. If you wish to wash your clothes, the residence has a Laundromat at your disposal in your holiday residence in Agay. In this residence in Agay large apartments sleeping 6 people and more are available for your holidays. At the end of your weeks' vacation, you can decide to opt for the maid service offered as an option by the residence in Agay. If you go on vacation with your newborn in the holiday residence in Agay, you will be able to rent a baby cot. You will find a restaurant, during your stay in the vocational residences in Agay, if you decided to not cook in your apartment. Your apartment in Agay, is ideally located close to the shops of the station allowing you to do your shopping without using your car.

Price per apartment and per stay (booking fees included)
Our favourites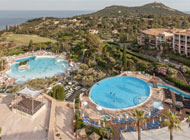 CAP ESTEREL
Golf, houses and children's club! Holiday deal from 368 €/week More details

Price of apartments located nearby
Comparateur d'avis

2826

avis du web
Note basée sur les avis du web suivants :
Lafrancedunordausud
4 avis
Did you spend a holiday there? Leave your review by

clicking here

.