Résidence Arzerier (Montgenèvre)
Résidence Arzerier : compare available apartments and find the cheapest!
Good reasons to go there on holiday
Shops nearby

Ski High Altitude

Carpark available
Adresse
Résidence Arzerier
Résidence Arzerier
The residence situated in Montgenèvre has a parking where you can park your car for the duration of your stay. Make the most of the shops near your holiday residence in Montgenèvre, which will prevent you from taking your car to go shopping during your vacation. Located above 1600 meters high, in high altitude, the ski resort of Montgenèvre offers excellent snow coverage for high ski holidays.

Price per apartment and per stay (booking fees included)
Our favourites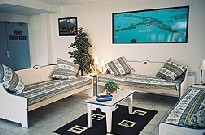 SERRE CHEVALIER
From 525 €/week an apartment 4 pers. More details

Price of apartments located nearby
No reviews at the moment for this residence

Be the first to leave your review by

clicking here

.