1 rentals with cheap holidays available on 02/10/2021
Your holiday rental with CHEAP HOLIDAYS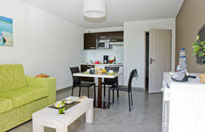 Compare low price holiday rentals

For your next holiday in France, Italy or Spain, would you like to find a perfect holiday but you only have a small budget? Would you like to make the most of your stay and not worry about breaking the bank? Well, look no further...

Our unique comparison service gives you the opportunity to find your perfect low price holiday whether it is by the beach or in the mountains. With just one click, you can access all availability for a specific departure date. You can then compare the prices of all destinations, allowing you to select your ideal low price holiday.